Review Spies in Disguise
Review Spies in Disguise
The best in the business of spying, Lance (voiced by Will Smith) is sent in by a secretive American organization to find Killian (Ben Mendelsohn, playing yet another villain), a terror with a robotic arm planning to use a powerful drone to steal a database containing information on undercover agents. Making a critical mistake, Lance watches as Killian gets away with the drone, leaving him targeted by Marcy (Rashida Jones), an internal affairs officer who believes the hero was actually responsible for the theft. Making an escape to clear his name, Lance receives help from Walter (Tom Holland), a low-level employee in the weapons division, and one experimenting with a special "biodynamic concealment" potion Lance accidentally gulps down. Turned into a pigeon, Lance goes into a full panic, suddenly dealing with bird issues while Killian gears up for a major attack on American security. Waiting for Walter to come up with an antidote, Lance reluctantly bonds with his partner, with the pair working to disrupt Killian's plan, chasing the bad guy all over the world.
Lance is handed a 007-style introduction in "Spies in Disguise." His initial mission brings him to Japan, infiltrating the heavily guarded lair of a weapons dealer, using his smarts and style to gain entrance. Lance is not a man who scares easily, armed with a smile, a tuxedo, and years of experience to help him squeeze through of any situation, with the production even ordering up a James Bond-style main title sequence to set the mood. For Walter, things are less heroic, visiting the character as a boy with an extreme interest in science, trying to perfect a glitter-n-kitten bomb that dazzles intended targets. He has a single mother who's also a police officer trying to keep the neighborhood safe, and because this is an animated film, she's soon killed off, inspiring her son to take his inventions to the big time, offering non-lethal devices to agents such as Lance, who doesn't know what to do with such tools. The opening act also sets up the buddy comedy dynamic between Lance and Walter, with the spy casually dismissing the young man until he absolutely needs him.
Lance is soon on the run from his own agency after Killian uses his face to commit crimes, setting up a chase subplot that has Marcy always one step behind the seemingly guilty spy as they dash to Mexico and Venice (though she never questions why Lance would, out of the blue, betray his country in such a significant way). Lance eventually becomes a pigeon due to Walter's potion, and while hilarity should ensue, Copeland and Taylor mostly stick with moments of confusion for Lance as he deals with his new bird body, and there are an enormous amount of bodily fluid jokes, with the production trying to reach a younger audience by remaining fixated on regurgitation and defecation events. Lance picks up a "flock" of weirdos to add to his nightmare, and "Spies in Disguise" works on the opposites game as Walter tries to make himself useful to the man he's given wings to. Smith delivers loud offerings of hysteria, and Holland remains youthfully anxious, but there's nothing much for them to do here.
There's strangeness to "Spies in Disguise," which is painfully formulaic (it's an adaptation of a 2009 short film), reaching crazy highs of action and pursuit before plunging to movie-stopping lows as Walter's feelings concerning loneliness and loss are addressed, along with Lance's angry treatment of the young inventor. There's also Killian, who's soon revealed to be the product of American military cruelty overseas, which kinda, sorta doesn't make him a bad guy after all, and that's way too much for a picture that's partially about the wonders of pigeon genitalia to handle. Sure, it's amusing to watch Lance and the gang manage Walter's loony weapons, and there are some fluid sequences to enjoy, delivering modest excitement as Lance and Walter become a team, but "Spies in Disguise" isn't consistently engaging. It's disorganized and paranoid about mass appeal, weakening the spirit of what should be a non-stop, high-tech adventure with flashes of irresistible silliness.

	Screenshoot ....: 

480p

 - 

720p

 - 

1080p

 
	Subscene Link ..: Indonesian, English
	Trailer ........: 

Watch



Screenshoot
Screenshoot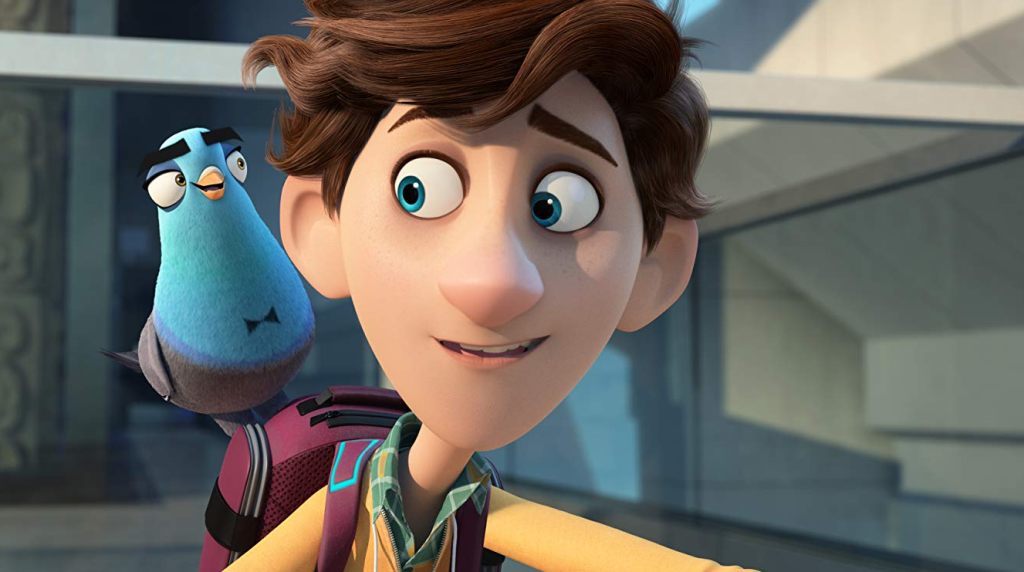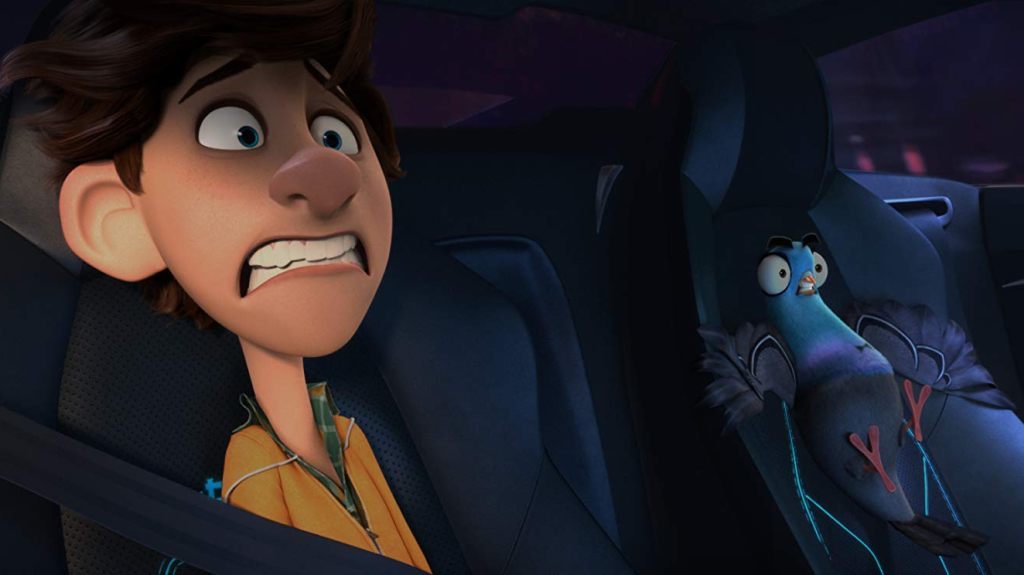 Watch Spies in Disguise (2019) Online
Watch Spies in Disguise (2019) Online
Spesial Thanks to Google.Com