Review Fall (2022)
Review Fall (2022)
"Fall" is an exploitation movie that has a deep desire to be taken seriously as an offering of drama and suspense. Co-writers Jonathan Frank and Scott Mann (who also directs) come up with a decent exercise in thriller cinema, sending two twentysomething women up a T.V. tower for a social media adventure, soon stranding the pair on top of the rusted structure, leaving them to deal with all sorts of challenges to their safety. It's a simple recipe for cheap thrills, but those expecting a cool 75-minute-long ride of danger and disaster are instead offered 107 minutes of iffy screenwriting choices and melodrama. There's not nearly enough tension to support the limited scope of "Fall," which sets up a dire situation of endurance in an unusual location, but doesn't have a large enough imagination to really bring it to life, content to slog through banal interpersonal issues and predictable near misses.
Taking a trip to the mountains, Becky (Grace Caroline Currey) and her husband, Dan (Mason Gooding), join Shiloh (Virginia Gardner) for a climbing adventure, with the threesome happily making their way to the peak, working with their training. However, disaster soon strikes, with Dan killed during a high fall, leaving his wife shattered. A year later, Becky is an alcoholic, unable to deal with her grief, which worries her estranged father, James (Jeffrey Dean Morgan), who's urging his daughter to get past her fears. Shiloh has the perfect remedy, pushing Becky to join her as she seeks out the B67 T.V. Tower, which was once the highest structure in America. Now, it's a tall collection of rusted metal and loose bolts, but Shiloh has a YouTube channel to fill, beginning her ascent with Becky, who's trying to stay out of her head. When the pair get to the top, the ladder crumbles underneath them, stranding the friends, who are forced to work with few options for survival as they try to attract help.
If you've seen 1993's "Cliffhanger," you're already ahead of "Fall," with the opening moments devoted to the loss of Dan during a climbing excursion. A happy guy and affectionate husband to Becky, Dan makes a few mistakes during the ascent, soon sending him to the bottom of the mountain while his wife watches, scarring her for life. The story jumps ahead in time to track Becky's depression, as she's elected to become an alcoholic to drown her pain, unable to deal with the loss or even Dan's ashes, which remain boxed in her apartment. James is the tough-but-loving father (he's a big pro-wrestling fan), urging his daughter to forget all that's happened and live again, which doesn't get through to Becky, but Shiloh does, and the first act of "Fall" examines their relationship and plan to conquer the T.V. tower, presenting the widow with a way to overcome her pain.
The bulk of "Fall" takes place on the tower, with the women working up the courage to make their way up on a rickety ladder. Shiloh's doing it for the clicks, making sure to have pronounced cleavage for her video, eager to make it to the top. Becky's hesitant to follow, but she joins the climb, and Mann remains on this event for an extended amount of screen time. There should be some degree of vertigo in play, but CGI isn't the strongest, with the artificial look of backgrounds and heights not easy to ignore. "Fall" eventually reaches the top of the tower, with Becky and Shiloh quickly locked into place when the ladder breaks away, beginning the second act, which details the challenges of this situation. Becky is soon dealing with a leg wound, and Shiloh can't get a signal on her phone, unable to message her followers for help. More panicky moments occur, including the picture's best moment, where the climbers spot two men in a nearby RV, trying to capture their attention by throwing their shoes at them.
"Fall" goes through the usual to-do list of survival movies, as the characters deal with dehydration and challenges from nature. The writing attempts to bring more to the endeavor by adding interpersonal issues between Becky and Shiloh, which feels entirely unnecessary, and the final act tries to shake up the viewing experience in ways that detract from the primal nature of the premise. Mann overthinks "Fall," fearful of shaving this film down to the basics in pulse-pounding tests of strength and courage. Instead, he drags it out, watering down opportunities for suspense to focus on characters who aren't interesting to begin with.
Screenplay
Screenplay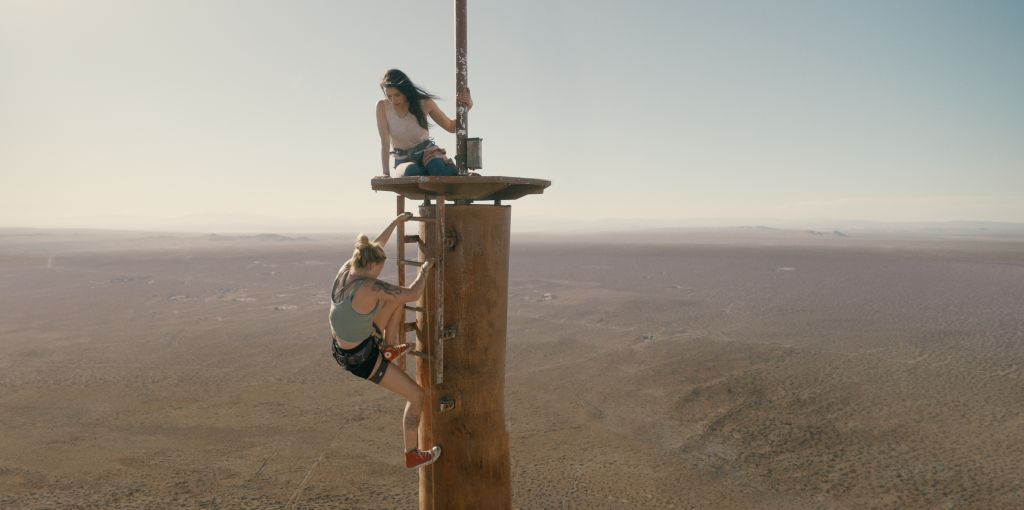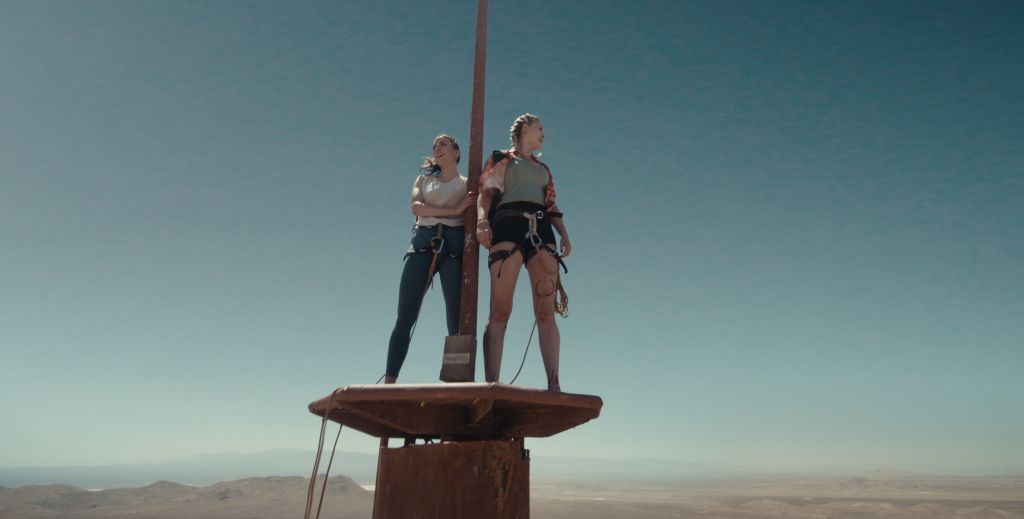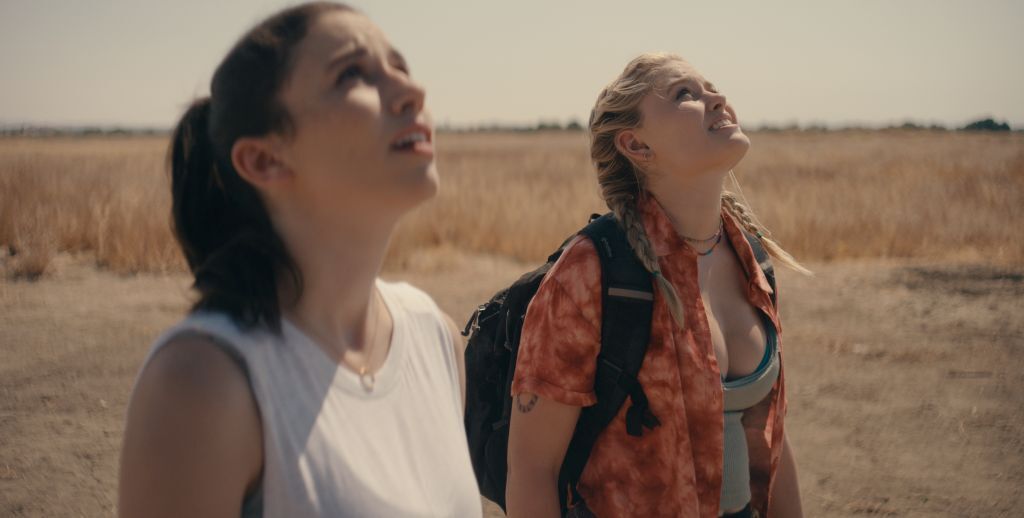 Streming Link
Streming Link
Source: Google.com